EMG: effective business communications
EMG is a leading international communication consultancy specialised in media relations and integrated marketing communications for industrial companies. Using our industry knowledge, communications expertise, and international reach we tell your story and engage with your audiences in a compelling way.
OTHER EMG ACTIVITY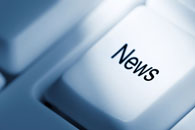 Media monitoring and reporting The EMG Way
To provide clients with a comprehensive overview of press coverage and, if required, insight into competitive and other relevant information, EMG has developed a proprietary media monitoring and reporting service.